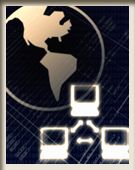 Come for the Programs. Stay for the Friends.

Celebrating Over 80 Years of Fellowship

Come for the Programs

Meetings start at 9:30 a.m. in the council meeting room of the New Providence Municipal Center, 360 Elkwood Ave., for coffee and conversation.  This is followed by a program consisting of stimulating talks by people such as past governors, politicians, Nobel Prize winners, physicians, judges, professors, scientists, economists, etc.  The subsequent Q&A is lively. Put on your jacket (except during the summer months) and attend a meeting with us.

Stay for the Friends

After the meetings, many members join together to have lunch at various local restaurants. 

In addition to the weekly meetings, there are  activity groups for golf, bridge, hiking, trips, computer help, tennis and more.


May Programs

May 3 "Imagine, A Center for Coping with Loss, Located in Westfield, NJ" - Connie Palmer, Program Director, will discuss the Center's programs.

May 10 "Role of the U.S. in the Development of Afghan National Security Forces" - Dennis W. Devery, Ed.D., VP for Planning and Research at Thomas Edison State U and retired colonel, U.S. Army, will discuss his experiences in Afghanistan and at the University.

May 17 "Charles Darwin's Theory of Evolution, the Best Idea Anyone Ever Had" - Old Guard Member, Dr. Phil Eisner, will discuss Darwin's two great books.

May 24 Part 2 of Phil Eisner's "Charles Darwin" presentation. Note: "Myths to Traditions - A Story of Two American Holidays" by Bob Miller will be rescheduled at a future date.

May 31 "Asset Protection - Establishing and Maintaining an Estate Plan" - Peter Scotta, Fidelity Investments Private Client Group and Pamela Pirone-Benson, Fidelity Vice President Estate Planning, will discuss the unique aspects of wealth protection. 

               June Birthdays - Bob White

A group of active men over 50 who meet every Tuesday at 9:30 AM at the New Providence Municipal Center

Join us at any meeting!

On Retiring -- A Stimulating Road Ahead

Where will you find a sense of purpose and satisfaction?  How will you find mental stimulus and a sense of community?  
Click here
 to consider an answer to these questions.
For more information, contact:

James Hewitt, Chairman Membership Committee

Tel: (908) 233-5507