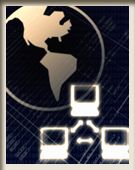 Come for the Programs. Stay for the Friends.

Celebrating Over 80 Years of Fellowship

Come for the Programs

Meetings start at 9:30 a.m. in the council meeting room of the New Providence Municipal Center, 360 Elkwood Ave., for coffee and conversation.  This is followed by a program consisting of stimulating talks by people such as past governors, politicians, Nobel Prize winners, physicians, judges, professors, scientists, economists, etc.  The subsequent Q&A is lively. Put on your business casual attire or jacket & tie (except during the months of May through September) and attend a meeting with us.

Stay for the Friends

After the meetings, many members join together to have lunch at various local restaurants. 

In addition to the weekly meetings, there are  activity groups for golf, bridge, hiking, trips, computer help, tennis and more.

* IMPORTANT:  Meetings have moved back to the New Providence Municipal Center as of June 19, having been held temporarily at the New Provicence Methodist Church.

August Programs

August 7 "Local Television News - An Insider's Perspective" - Dianne Doctor, Vice President and Station Manager of WWOR-TV (Channel 9), will talk about the challenges of pulling together a nightly TV news program for the tri-state market.

August 14 "Top Ten Retirement Income Strategies in Today's Markets" - David G. Dietze, JD, CFA, CFP - Founder, President, Chief Investment Strategist and John Petrides, MBA - Managing Partner, Portfolio Manager of Point View Wealth Management, will provide their insights into the changing markets we are now facing, as well as the new tax law's impact on our retirement investment strategies.

August 21 "Gearing Up for Kickoff with CBS Sports" - Adam Zucker, Studio Host for CBS Sports TV Presentation of College Football and Basketball, will give us a preview of the upcoming college football season and a behind-the-scenes look at network TV sportscasting.

August 28  "AeroFarms and the Future of Sustainable Indoor Vertical Farming" - Fabian Schvartzman, Strategic Research and Technology Lead at AeroFarms, a clean-technology company that builds and operates state-of-the-art indoor vertical farms, including one in Newark, will talk about this totally new way to grow our produce.



 September Birthdays - John Baxter

For next month's programs click  
Programs
A group of active men over 50 who meet every Tuesday at 9:30 AM at the New Providence Municipal Center *

Join us at any meeting!

On Retiring -- A Stimulating Road Ahead

Where will you find a sense of purpose and satisfaction?  How will you find mental stimulus and a sense of community?  
Click here
 to consider an answer to these questions.
For more information, contact:

James Hewitt, Chairman Membership Committee

Tel: (908) 233-5507