Dec. 4 "Special Celebratory Meeting" - This will be the SOG's 4,000th meeting since we started in 1930. The hospitality committee will augment our usual coffee with extra goodies. The special program will be a review of our history, some perspectives on where we are now, and general celebration of our success as a vibrant fraternal organization. Please stick around at the end for a group photo. As always, bring a friend.

Dec. 11 "Remembering Pearl Harbor -Personal Memories of Life in America at that Time" - Herb Waddell, Old Guard Member, retired manager, Memorial Sloan-Kettering Cancer Center, will Reminisce about life in America in 1941 and recall the terrible shock our nation suffered from the infamous Japanese attack on Pearl Harbor. The causes and results of the attack will be discussed to illustrate how Pearl Harbor was truly a watershed event in our history.

Dec. 18 "A Contrarian View of Winston Churchill" - Foster Osborne, Old Guard member and history buff.  Churchill was the right man at the right time and place for wartime Britain. But overall his performance was poor.




January Birthdays -- John Baxter
Jan. 8 "Nice Presidents Finish Last" - Dr. Dan Cassino, Professor of Political Science, Fairleigh Dickinson University and author. Too often, the most successful presidents aren't those that we'd want to bring home to meet the family.  Various presidents will be discussed to see what we really should be looking for in a president.

Jan. 15 "Same Bed -- Diferent Drems: Is There Anything to Learn from the Canadian Model" - Dr. Michael Hawes, CEO Fulbright Canada and professor at Queens University.  He will speak about publicly funded health care, immigration experience, and publicly funded education.

Jan. 22 "Iowa Class Battleships:  Their History and Inner Workings from a US Navy Veteran" - Keith Nitka, US Navy veteran and volunteer aboard battleship USS New Jersey, will describe the Iowa class Battleships as a whole, providing interesting facts on each of the six types.

Jan. 29 "Great Power Shifts in the International System and Implications for the United States" - Dr. Doug Simon, Professor Emeritus, Drew University, will discuss major power shifts occurring in the international system.  China's challenge to American Global preeminence, the rise of Eurasia, Russia's efforts to reestablish its spehere of influence and the rise of hyper-nationalism threaten the post-WWII international order and pose major world dangers.




February Birthdays -- John Baxter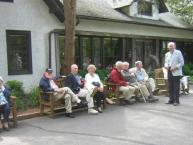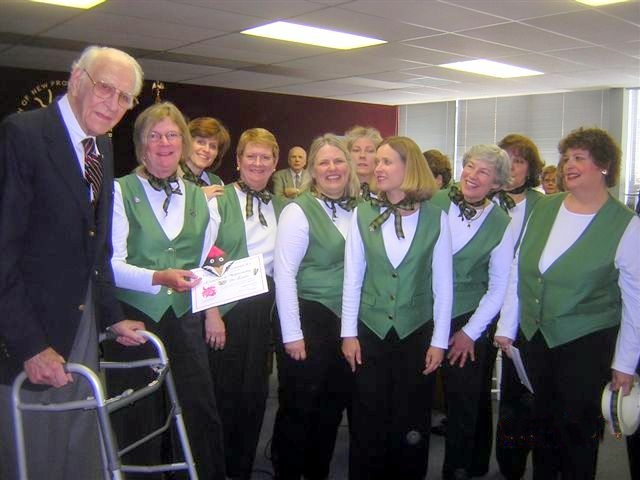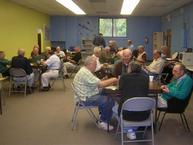 Technology User Group (TUG)  Discussions for all users at all levels in the front of our meeting room, 11:45 a.m. (First and fourth Tuesdays of the month)..

Dec. 7 -- No meeting. 4000th meeting Celebration

Dec. 25 -- Christmas Day, no meeting.

Timely Topics  Discussion in the front of our meeting room with participation encouraged from all in attendance. Usually at 11:45 a.m. on the second Tuesday.

Dec.  - There will be no Timely Topics meeting this month..

Trips Scheduled (For Old Guard members and guests)

Dec. 5 -- CANCELLED! Open bus trip to NYC.

Jan. 24 - A three-course luncheon at Limani Seafood Grill in Westfield. This is a drive yourself trip with a luncheon cost of $35 per person. Paul Thau and John Kissane are the contacts for the trip.

For 2019, the Trips Committee is considering a trip to the Statue of Liberty and Ellis Island and a trip to Westchester Dinner Theater.

Walkers
The Walkers Group has been relaunched in a new format (which is still evolving).  For now we are walking twice a week, Mondays and Thursdays, at 8:00 AM at Briant Park in Summit, with "mall walking" at the Short Hills Mall as a backup for bad weather.  If Interested, please drop a note to
[email protected]
to weigh in and say what formulation might work well for you.
Come for the Programs. Stay for the Friends.