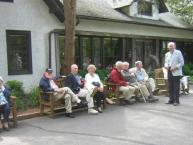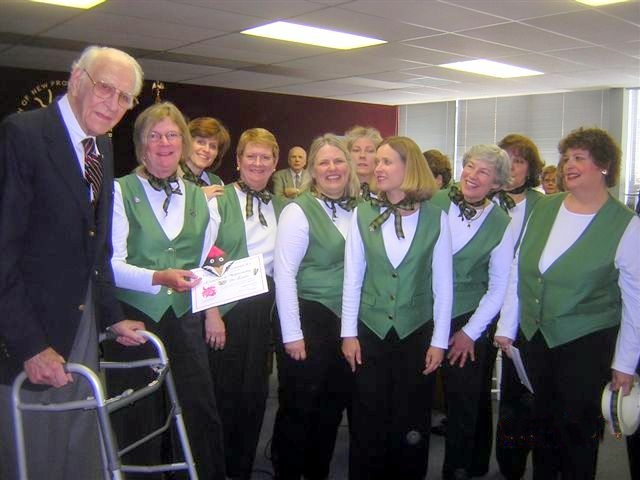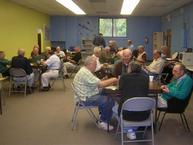 Technology User Group (TUG)  Discussions for all users at all levels via Zoom, after the regular meeting, at about 11:45 a.m. (First and fourth Tuesdays of the month).

Oct. 6 --  John Tomaszewski will demo three of his favorite smart phone / tablet Apps: Cosmic Watch (astronomy), Awesom Note (note taking), and Spotify (music delivery)

Oct. 27 -- TBD

Timely Topics
  Discussion via Zoom, with participation encouraged from all in attendance. Usually at 11:45 a.m. on the second Tuesday.  Mort O'Shea, Chairman, (973) 813-7393, 
[email protected]
Oct. 6 --  we have tentatively scheduled a representative from the Democratic Party to be our speaker. 

Oct. 13 -- we have tentatively scheduled a representative from the Republican Party to speak.

Trips Scheduled (For Old Guard members and guests)

No trips for the duration of the COVID crisis

Group walks have been suspended for the time being due to the COVID-19 shutdown. They will resume when it appears to be safe – with suitable social-distancing measures in place, of course. Please stay tuned.

Come for the Programs. Stay for the Friends.



November Program Chair - Edward Atkin
Nov. 3 "Teddy Roosevelt" – Nolan Asch, Old Guard member and Old Guard's favorite historian will give a typically colorful account of one of our country's most colorful presidents.   Guaranteed not to include any reference to any presidential election that might be taking place that same day :-) [video conference  – For Zoom access contact: 

[email protected]

]



Nov. 10 "Restoration of the WWII U.S. Coast Guard Cutter Lilac" – Mary Habstritt, museum director will describe the Lilac's historic and vital work of tending lighthouses and buoys from 1933 to 1972. She will describe the nonprofit preservation project's efforts to restore the ship and its rare intact steam engines. [video conference]



Nov. 17 "Driverless Cars - Just in Time for Us, Maybe" – Alain L. Kornhauser, professor of operations research and financial engineering, director of the program in transportation, Princeton University, has been researching transportation for five decades and will talk about autonomous vehicles and "SmartDrivingCars," which will reduce crashes, costs, and energy consumption. [video conference]



Nov. 24 "The Inside Story from a Federal Prosecutor" –  A retired assistant United States attorney and Old Guard member, will describe the federal court system, the grand jury, and what the U.S. attorney does based on his eight years as an assistant U.S. attorney. He will walk through a typical criminal case and provide perspectives on the rule of law and what he has done to uphold it and our democracy. [video conference]

​           

December Birthdays - Kai Heyer 

December Program Chair - Marvin Pincus

Dec. 1 "90th Anniversary Celebration" – Just think of how the world has changed since 1930; still we thrive! We will celebrate our anniversary in the 4094th meeting on December 1. You will hear some history, and some key members will be honored.
[video conference]

Dec. 8 "Putin, Russia, and Dissidents" – Amy Knight is the author of more than 30 articles and six books on Russian history and politics, including Orders to Kill: the Putin Regime and Political Murder. Described by the New York Times as "the West's foremost scholar of the KGB," she has worked as a Russian affairs analyst at the Library of Congress and has a PhD in Russian Politics from the London School of Economics. She will lecture on Putin, Russia, the dissidents and implications for the United States. [video conference]

Dec. 15 "Police and Current Events" – Andrew Bartolotti, Chief of Police in Summit, was sworn in on June 2, 2020 upon the retirement of Chief Weck, who addressed us a few years ago. Bartolotti will speak on police operations, emphasizing COVID-19, crime trends, and preventive measures. [video conference]

Dec. 22 "The Supreme Court and the 2020 Election" – Professor Ian Drake of Montclair State University has lectured on Supreme Court decisions and on important elections, including the presidential election of 2000. He will speak on the Supreme Court and this year's election [video conference]

Dec. 29 No meeting. Enjoy the holidays!

January Birthdays – Tony Cannone