Oct. 2 "Hollywood Victory Caravan" - Irv Hyatt is a Union County Performing Arts Center Trustee and author of over 30 books about film.  He is also the creator of a recent documentary on the Caravan - 22 actors made a cross-country tour during WWII to raise money for Army and Navy relief.

Oct. 9 "What's Next for Human Space Travel?" - Paul Cirillo.  Learn about human space programs planned by the US, China and Russia, as well as four US commercial companies - SpaceX, Boeing, Blue Origin, and Virgin Galactic. Paul will also comment on space tourism, space stations, moon bases, and even a journey to Mars!

Oct. 16 "Rwanda Genocide" - Anne Langan, PhD., Chairperson, Sociology Department, Associate Professor, College of St. Elizabeth, will talk of the massacres in Rwanda.

Oct. 23 "Place of Kean University in Education" - Richard Trabert, Kean University Trustee, will comment on issues and challenges facing higher education nationally in general, in NJ as a state, and in Union County in particular.  Explore how Kean University, the largest university in Union County, participates in the national trends and addresses the higher education needs in our economy and social setting.

Oct. 30 "Political Polling" - Krista Jenkins, Professor of Political Science at Fairleigh Dickenson University.  Polls and the midterms: What the polls say about the upcoming midterm elections and what challenges are facing the polling industry.



  November Birthdays - John Baxter
Nov 5 (Monday) "Repatriating Military Service Dogs" - Ron Aiello, of the US War Dog Association, will discuss the extraordinary role that dogs have played in combat with US soldiers during every major conflict, though not officially recognized until WWII.

Nov. 13 "Fighting Cancer with Immunotherapy" -- Priya Dayananth (Merc & Co.) The scientific community has been soldiering on for decades trying to find cures for cancer, early diagnostic tools and individualized treatments for patients.  We may be on the brink of major breakthroughts.

Nov. 20 "Malaria in the 21st Century" -- Matt Wyvratt (MJW Pharma Consulting LLC).  Malaria, a 10,000 year-old affliction, currently infects 200 million people yearly and kills 500,000, mostly children. Drug resistance is appearing and the urgent search is on for new antimalarials.

Nov. 27 "Confronting Human Trafficking & Enhancing Educaton" --  Summit's Joe Salsberry will present work with two NGOs addressing social justice issues worldwide; the Nomi Network and Kiwimbi International.




December Birthdays -- John Baxter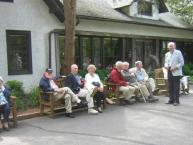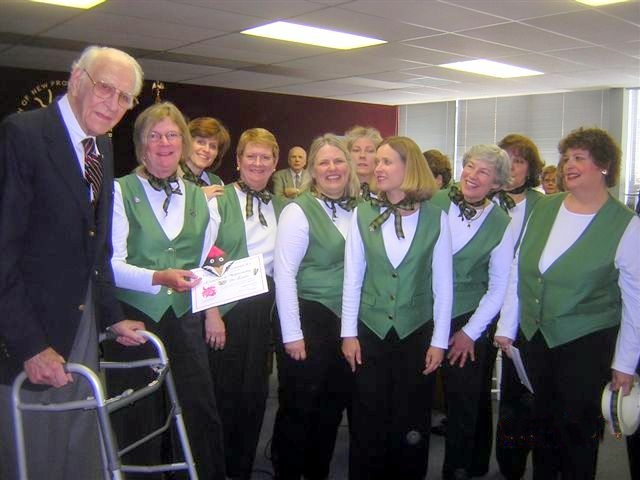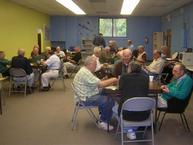 Technology User Group (TUG)  Discussions for all users at all levels in the front of our meeting room, 11:45 a.m. (First and fourth Tuesdays of the month)..

Sept. 25 - Tour of the New Providence Joint Dispatch Center.

Oct. 2 -- Member issues session.

Oct. 23 -- TBD.

Timely Topics  Discussion in the front of our meeting room with participation encouraged from all in attendance. Usually at 11:45 a.m. on the second Tuesday.

Oct. 9 - A key midterm election is less than a month away.  John Luckstone will lead a discussion of our views of the effect of major issues and peronalities, as well as money on the local and national election and in years to come.

Subject matter for Timely Topics may change should overarching issues arise.

Trips Scheduled (For Old Guard members and guests)

Dec. 5 -- An open bus trip to NYC. Projected cost is $25.

For 2019, the Trips Committee is considering a luncheon in January, a trip to the Statue of Liberty and Ellis Island and trips to Hyde Park, Roosevelt Library. and the Culinary Institute of America.

Walkers
The Walkers Group has been relaunched in a new format (which is still evolving).  For now we are walking twice a week, Mondays and Thursdays, at 8:00 AM at Briant Park in Summit, with "mall walking" at the Short Hills Mall as a backup for bad weather.  If Interested, please drop a note to
[email protected]
to weigh in and say what formulation might work well for you.
Come for the Programs. Stay for the Friends.