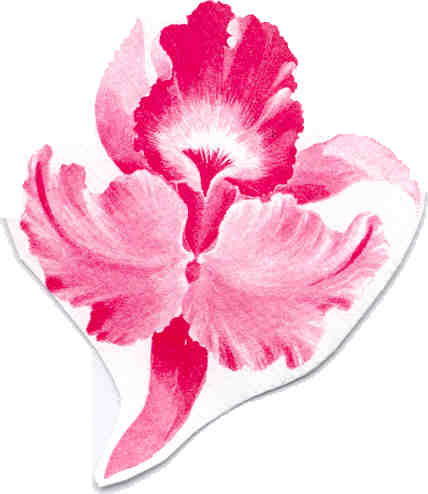 Come for the Programs. Stay for the Friends.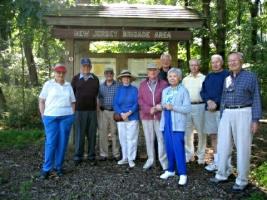 Celebrating Over 80 Years of Fellowship

Come for the Programs

The Old Guard of Summit New Jersey meets in the council meeting room of the
New Providence NJ Municipal Center
at 360 Elkwood Ave, New Providence NJ 07974.  Meetings start at 9:30 a.m. with coffee and conversation, followed by a program consisting of stimulating talks by people such as past governors, mayors, politicians, Nobel Prize winners, physicians, judges, professors, scientists, economists, authors, journalists, etc.  The subsequent Q&A is lively. Put on your business casual attire or jacket & tie (except during the months of May through September) and attend a meeting with us.  All visitors are welcome.
Stay for the Friends

After the meetings, many members join together to have lunch at various local restaurants.

In addition to the weekly meetings, there are  activity groups for golf, bridge, hiking, trips, computer help, tennis and more.

*
IMPORTANT: 
Meetings of the Summit Area Old Guard moved back to the New Providence Municipal Center [ map ] as of June 19, after temporarily being held at the New Providence Methodist Church.
September Programs

Sept. 4 "The Reeves Reed Arboretum -- It's Not Just Flowers" - Frank Juliano, Executive Director of the Arboretum, will discuss the beautiful gardens as well as a joint program with Bridges.

Sept. 11 "The Summit Area Public Foundation" - Meg Dietrich, a Trustee of the Foundation, will discuss its operations in handing out 99 percent of its income to charities in the area.

Sept. 18 "SAGE Eldercare's Services to the Community" - Angela Sullivan, Executive Director of SAGE Eledercare, will discuss the wide variety of programs..

Sept. 25  "What's New at Overlook Hospital" - Dr. Clelia Biamonti, Executive Director of Overlook Foundation, and Alan Lieber, President of Overlook Medical Center, will speak about the hospital and the latest medical services and devices available to its patients..



  October Birthdays - John Baxter

For next month's programs click: 
Programs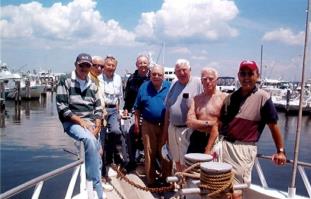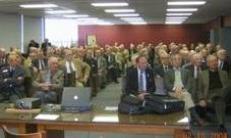 A group of active men over 50 who meet every Tuesday at 9:30 AM at the New Providence NJ Municipal Center *

Join us at any meeting!

On Retiring -- A Stimulating Road Ahead

Where will you find a sense of purpose and satisfaction?  How will you find mental stimulus and a sense of community?  Click on this
PDF file
to consider an answer to these questions.
For more information, contact:

James Hewitt, Chairman, Membership Committee