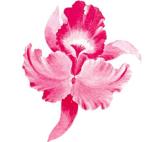 Come for the Programs. Stay for the Friends.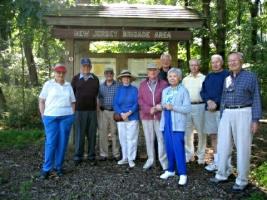 Celebrating Over 88 Years of Fellowship

                      Come for the Programs

The Old Guard of Summit New Jersey meets in the council meeting room of the
New Providence NJ Municipal Center
at 360 Elkwood Ave, New Providence NJ 07974.  Meetings start at 9:30 a.m. with coffee and conversation, followed by programs consisting of stimulating talks by people such as past governors, mayors, politicians, Nobel Prize winners, physicians, judges, professors, scientists, economists, authors, journalists, etc.  The subsequent Q&A is lively. Put on your business casual attire or jacket & tie (or something more casual from May to September) and attend a meeting with us.  All visitors are welcome.
                      Stay for the Friends

After the meetings, many members join together to have lunch at various local restaurants.

In addition to the weekly meetings, there are  activity groups for golf, bridge, hiking, trips, computer help, tennis and more.

     January Programs

Jan. 8 "Nice Presidents Finish Last" - Dr. Dan Cassino, Professor of Political Science, Fairleigh Dickinson University and author. Too often, the most successful presidents aren't those that we'd want to bring home to meet the family.  Various presidents will be discussed to see what we really should be looking for in a president.

Jan. 15 "Same Bed -- Different Dreams: Is There Anything to Learn from the Canadian Model" - Dr. Michael Hawes, CEO Fulbright Canada and professor at Queens University.  He will speak about publicly funded health care, immigration experience, and publicly funded education.

Jan. 22 "Cruising America's Great Loop" - Stuart Conway and his wife Julie cruised America's Great Loop aboard their 42 foot powerboat Meander. Their journey began in Raritan Bay, NJ in June, 2014 and took them up the Hudson, through the Great Lakes and Canada's North Channel to the Mississippi, Gulf of Mexico, Florida Keys, Bahamas and back up the east coast to Raritan Bay.

Jan. 29 "Great Power Shifts in the International System and Implications for the United States" - Dr. Doug Simon, Professor Emeritus, Drew University, will discuss major power shifts occurring in the international system. China's challenge to American Global preeminence, the rise of Eurasia, Russia's efforts to reestablish its sphere of influence and the rise of hyper-nationalism threaten the post-WWII international order and pose major world dangers.




  February Birthdays -- John Baxter

     For next month's programs click: 
Programs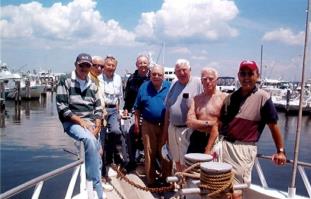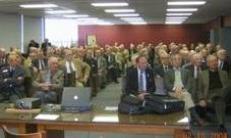 For more information, contact:

     On Retiring -- A Stimulating Road Ahead

Where will you find a sense of purpose and satisfaction?  How will you find mental stimulus and a sense of community?  Click on this
PDF file
to consider an answer to these questions.